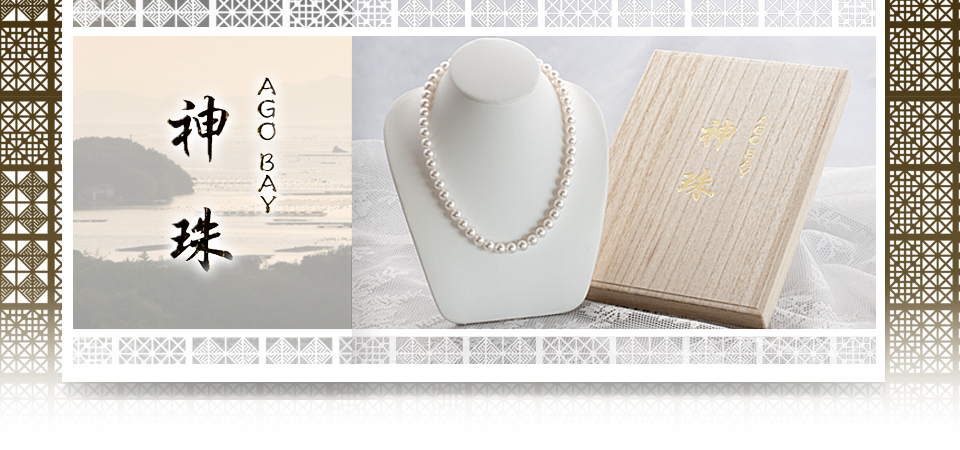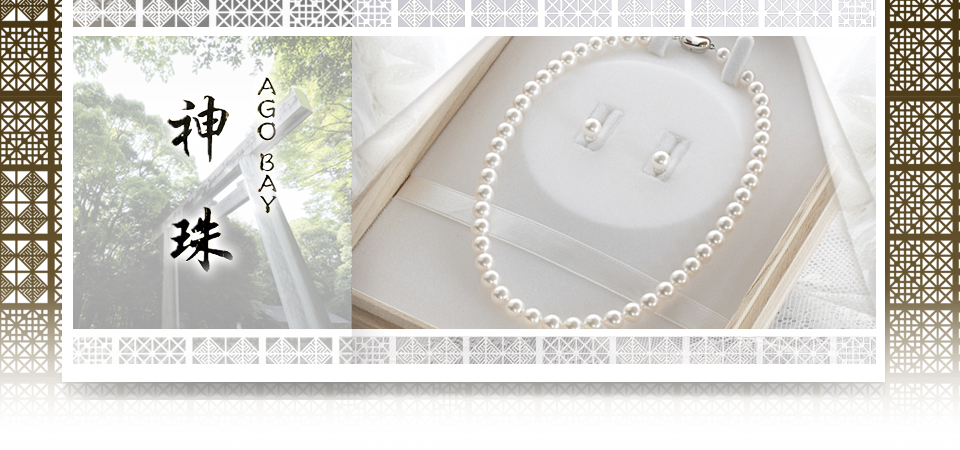 BEAUTY WITHOUT COMPROMISE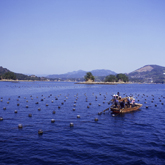 1【The Name】
We use only pearls harvested at Ago Bay on Iseshima Island, the birthplace of Japanese cultured pearls. Indeed, the Iseshima area is known as 'Ago Bay' among overseas buyers of Japanese pearls. Ise is also the home of Japan's most sacred Shinto shrine. Our brand reflects the association with Shinto as the 'way of the gods' — Kami Dama®, pearls of the gods.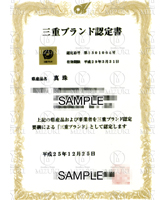 2【The Mie brand】
Japanese akoya pearls are cultured in the pristine seas of Mie, Nagasaki and Ehime prefectures. We have chosen to produce under the Mie brand. The akoya pearl was the first product certified by the Mie Prefectural government as being consistent with the Mie brand concept 'arts of nature'. Since we use only pearls harvested by farmers certified to use the Mie brand, you will receive a Mie brand certificate and its assurance of credibility, reliability and quality.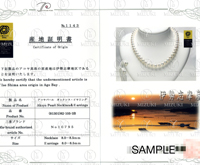 3【Certificate of Origin】
Pearl farm owners and certified producers manage the amount of pearls produced and each Ago Bay Kami Dama® product has a single unique number. With your Kami Dama® product you will also receive a certificate of origin recording the product name, number and pearl size and the registered Mie brand number.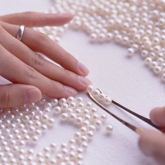 4【Processing by experts】
Only those pearls worthy of the highest quality classification from among our Mie brand pearls are called Kami Dama®. To these superb pearls we apply everything we have learned about pearl processing from our decades of research and development. In the necklace making process we pay particular attention to matching the quality of every single pearl in a strand. We do not compromise on beauty. We apply strict criteria for lustre, nacre thickness, shape, colour and freedom from blemish.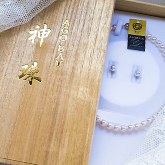 5【The kiri box】
In Japan, kiri (Paulownia tomentosa) is considered a high-class timber. The kiri has been adopted as the crest of the offices of Prime Minister and Cabinet and is the official emblem of government. The lightness of kiri and the fact that it does not admit moisture makes it the ideal material in which to store items that are sensitive to dryness and humidity. It was customary to plant a kiri when a baby girl was born and to make the resulting hardwood into a dresser as a wedding present when she married. It is well known that Japanese kimono chests are made of kiri, but kiri boxes have also long been used for pearls. We are particular about the material of the box that contains our pearls, because our product is of the highest quality.